What Dental Implants in Manchester Cost -- and How to Make Them Affordable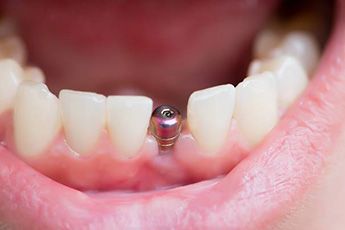 Have you experienced tooth loss? Dental implants in Manchester offer the very best option in replacement for one, two, or an entire arch of missing teeth in the upper or lower jaw. If you have gaps in your smile and are interested in your options for replacement, you will find that dental implants are far superior compared to other methods -- and that they also come at a higher cost. But how much should you budget, exactly? We've got more on the factors influencing the price of dental implants below.
What Determines Dental Implant Cost?
The only way to know just how much you can expect to pay for a dental implant procedure is to schedule a consultation with our office. When you do, Dr. Mason will examine your smile and consider the following factors to give you a good estimate of how much you can expect to pay for dental implant placement and restoration.
The health and strength of your jaw bone. For patients who have lost significant tissue due to degeneration following tooth loss, or for areas in the jaw where there wasn't that much bone tissue to begin with, a bone graft procedure may be required. This preliminary step adds to the total cost of your dental implantation.
How many dental implant posts are required. Because dental implants are individually priced, the number of teeth you are missing will affect the total cost of the procedure.
Whether the dental implants will be placed in the front of the jaw or the back. Due to complex aesthetic concerns, front teeth may be more costly to replace than molars and premolars.
Special considerations like whether or not you need additional sedation or anesthesia for a complex case or for calming nerves.
Based on all of this information, we can give you an appropriate estimate to help you budget for your dental implants.
Does Dental Insurance Cover Dental Implants?
In addition to providing you with an estimate for the cost of your dental implant procedure, we can also discuss tactics for making the treatment more affordable during a consultation. Unfortunately, most dental insurance plans still fail to provide coverage for dental implants -- despite the fact that they are well-known as being the best option in tooth replacement. Don't hesitate to ask us about tactics for making dental implants fit within your budget. It's well worth it for this high-quality, comprehensive tooth replacement!
Where Can I Find Out about the Cost of My Dental Implants?
If you are interested in learning more about dental implants in Manchester Center, including what you can expect your procedure to cost, we invite you to schedule a consultation with Dr. Mason and our team. Contact us to request an appointment today!