Dental FAQs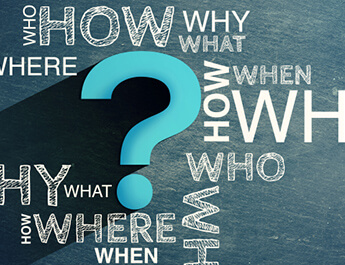 How often should I visit your practice?
The American Dental Association (ADA) recommends patients visit the dentist twice a year. By seeking regular, preventive care, patients are able to avoid many dental health issues, and diagnose and treat others in the earliest stages. This allows us to offer the most conservative care, and help patients retain their natural smiles for life.
Can I schedule a new patient appointment?
Absolutely. Dr. Mason's practice is expanding, adding new technologies, and providing additional services. We're happy to offer new patient appointments, and look forward to seeing you soon.
Do you treat children?
Caring for your child's smile is essential. They are susceptible to major dental health concerns, and should visit our office twice a year. Biennial visits give us a chance to help your child maintain beautiful, natural teeth for a lifetime.
What if I have a dental emergency?
Call us right away. If you are bleeding uncontrollably or fear you have broken your jaw, proceed to your nearest emergency room, but for any other dental health concerns, we're happy to help you get the care you need.
Will sedation dentistry put me to sleep?
Some practices refer to sedation dentistry as sleep dentistry, but the only form of sedation that renders patients fully unconscious is general anesthesia. Very few practices offer this form of sedation, and we are not one of the practices that has this option available. However, we do offer nitrous oxide, oral conscious, and IV sedation. Some patients who choose oral conscious and IV sedation become so relaxed that they dose during the procedure, but typically, patients remain awake throughout their treatment.
Can I whiten my teeth at your practice?
Our office is proud to offer effective at-home professional whitening for our patients. If you're interested in brightening your smile, call our Manchester dental team to schedule your appointment today.
What is a dental implant?
A dental implant is a small, titanium post inserted into the gums that replaces the root of a missing tooth, and supports a customized replacement dental prosthetic. This procedure is typically completed in two phases, but the results look and feel more natural and can last a lifetime.
Can gum disease be treated?
With some combination of more frequent teeth cleanings, antibiotics, scaling, and root planing, we help patients experience renewed gum health.
Do you replace missing teeth?
We offer several tooth replacement options. For one to three consecutive teeth, we provide crown and bridge tooth replacement. This is a permanent dental prosthetic that anchors replacement teeth to surrounding teeth using dental crowns. For numerous nonconsecutive missing teeth, we can create a custom, removable partial denture, and for patients missing an entire arch of teeth, we provide full dentures. Dental implants are also an option to replace any number of missing teeth from 1 tooth to a full arch.
How does Invisalign orthodontics work?
Rather than relying on pressure between teeth caused by brackets and wires to shift your smile into alignment, Invisalign uses clear, plastic alignment trays to move teeth into position. The plastic trays represent a stage in your smile slightly closer to alignment than your current bite. By wearing the aligners for several weeks, the plastic trays' consistent pressure gradually shifts teeth into place.