Meet Your Manchester Dentist
Dr. Jonathan E. Mason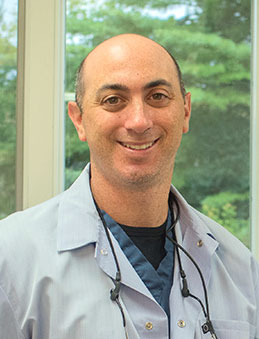 Dr. Jonathan E. Mason is thrilled to join the Manchester community and be able to provide outstanding dental care to the families of Manchester and surrounding towns. A native of West Hartford, CT, Dr. Mason practiced with his father 8 years in Bloomfield, CT prior to relocating to Manchester, an area he and his family fell in love with while vacationing with their young children. Dr. Mason is a 2002 graduate of Hamilton College, and graduated from University of Connecticut School of Dental Medicine in 2006. After that, he completed a 1 year residency at the VA Medical Center in Philadelphia, PA.
As a graduate within the past decade, Dr. Mason brings with him knowledge of the most innovative dental technologies available. He is also trained in oral surgery and wisdom teeth extraction, completed Advanced Education in Conscious Sedation at Manhattan Hospital, NY, and completed additional sedation dentistry training with the Dental Organization for Conscious Sedation. Dr. Mason is dedicated to learning the most effective dental practices and offering his patients a wide range of dental health care options.
Happily married, Dr. Mason and his wife, Allison, have a son and daughter along with a new puppy Odin and a cat. Spending time with his family is one of his favorite pastimes. If family time includes skiing, golf, squash, or just being outdoors, it's even better. Dr. Mason contributes to his community and is well respected by his dentistry peers, being very active at both a local and state level with the American Dental Association. In 2013, Dr. Mason was honored to receive a Top 40 Under 40 award from Incicsal Edge magazine.
Organizational Affiliations
American Dental Association
Vermont Dental Society
Connecticut State Dental Association
Academy of General Dentistry
American Dental Society of Anesthesiology
Hartford Dental Society
American Academy of Cosmetic Dentistry