Manchester Sedation Dentist Helping Patients Relax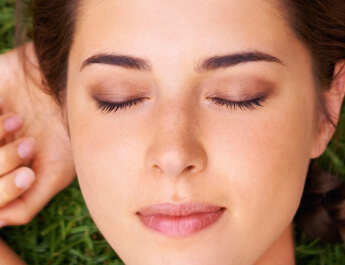 For some patients, anxiety is a major obstacle to having a healthier smile. The good news is it doesn't have to stay that way. With sedation dentistry, patients with mild, moderate, or severe anxiety comfortably receive the help they need.
Sedation dentistry isn't just for patients with anxiety, though. Maybe you don't respond well to local anesthetics, or you have difficulty sitting for long periods of time. Sedation dentistry can help. Patients with Alzheimer's, Parkinson's or cerebral palsy can also benefit from the options we offer.
Three Effective Sedation Dentistry Options to Choose From
Nitrous Oxide
Nitrous oxide is more commonly known as laughing gas, and is designed to help patients with mild or moderate anxiety. It's breathed in through a nasal mask and works quickly. It also wears off quickly. As a result, patients can easily return to their normal activities including driving home after leaving our office.
Oral Conscious Sedation
Oral conscious sedation uses safe, commonly prescribed medications to create feelings of peace and relaxation for fearful patients. On the day of your appointment, you'll take the medication as instructed, and feel comfortable and relaxed by the time we're ready to begin treatment. Afterward, you'll need to have a friend or family member drive you home and take care of you until the effects have worn off.
IV Sedation
For patients with moderate or extreme anxiety, IV sedation is often the best solution. We have an enormous amount of control with this option. With IV sedation, we can adjust dosage throughout the procedure. Afterward, you'll likely have no memory of the treatment, and be free to return to your normal activities the following day.