Manchester Sedation Dentist Helping Patients Relax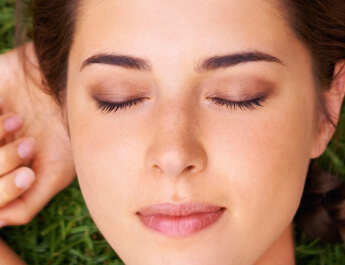 For some patients, anxiety is a major obstacle to having a healthier smile. The good news is it doesn't have to stay that way. With sedation dentistry, patients with mild, moderate, or severe anxiety comfortably receive the help they need.
Sedation dentistry isn't just for patients with anxiety, though. Maybe you don't respond well to local anesthetics, or you have difficulty sitting for long periods of time. Sedation dentistry can help. Patients with Alzheimer's, Parkinson's or cerebral palsy can also benefit from the options we offer.
Three Effective Sedation Dentistry Options to Choose From
Nitrous Oxide Dental Sedation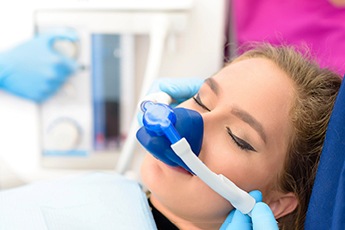 It's normal to feel a bit anxious over dental visits. After all, trips to the dentist can involve invasive procedures at times. That said, you can always ask the dentist for nitrous oxide sedation. By using special gas, this option lets you feel calm and collected during your entire treatment. If you'd like to learn more about it, we at Mason Dental will happily oblige. To that end, just keep reading or call our office for the relevant details!
Who is a Good Candidate for Nitrous Oxide Dental Sedation?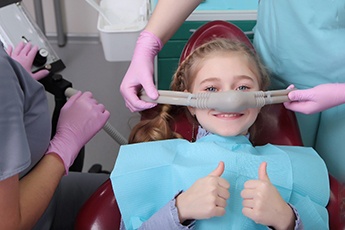 Technically, almost anyone is a good candidate for nitrous oxide sedation – kids, adults, and even seniors. Its sedative and methods are both safe and highly effective.
Still, some patients do benefit from it more than others. In particular, this sedation works best for those with the following:
A fear of needles
A hard time sitting still or comfortably
Dental sensitivity
Gag reflex issues
Anxiety or overstimulation related to dentistry
Resistance to numbing agents
At the same time, some patients may be a bad fit for nitrous oxide. For example, pregnant women might risk their infant if exposed to this gas. Similarly, someone with sinus congestion or respiratory disease may have trouble inhaling it.
How Does Nitrous Oxide Dental Sedation Work?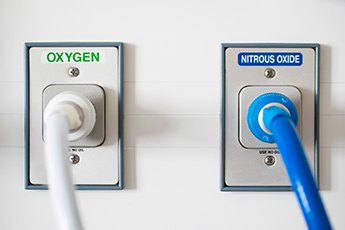 Nitrous oxide sedation isn't hard to apply. In fact, setting it up only takes a few minutes. From there, the dentist can use it throughout a given treatment.
Firstly, the dental team will have you wear a nose mask before your procedure. The tool will let you inhale the nitrous oxide gas. That way, you'll be sedated when your dentist starts working. (During and after this step, staff will monitor your vitals to ensure your safety.)
After inhaling this so-called "laughing gas" for a minute or two, you'll start to feel its effects – light-headedness, euphoria, etc. Your limbs may also seem tingly or heavier than usual; the exact sensations can vary. Still, you should be calm and comfortable during the procedure. The gas will also leave you alert and lucid enough to answer the dentist's questions or instructions.
Aftercare for Nitrous Oxide Dental Sedation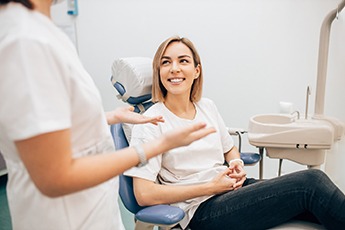 Overall, there isn't much aftercare necessary for nitrous oxide. Its effects fade quickly once you've stopped inhaling it. That said, you should keep a few things in mind.
One is that nitrous oxide takes a few minutes to exit your body. Therefore, waiting until you feel normal before trying to drive is best. If you don't, you could end up having an accident.
Furthermore, the sedative shouldn't have any long-term effects. It'll thus leave you well enough to return to work, school, or errands the same day.
Lastly, follow any treatment-specific recovery instructions given by your dentist. You may not recover as well from the gas otherwise.
Oral Conscious Sedation
Oral conscious sedation uses safe, commonly prescribed medications to create feelings of peace and relaxation for fearful patients. On the day of your appointment, you'll take the medication as instructed, and feel comfortable and relaxed by the time we're ready to begin treatment. Afterward, you'll need to have a friend or family member drive you home and take care of you until the effects have worn off.
IV Sedation
For patients with moderate or extreme anxiety, IV sedation is often the best solution. We have an enormous amount of control with this option. With IV sedation, we can adjust dosage throughout the procedure. Afterward, you'll likely have no memory of the treatment, and be free to return to your normal activities the following day.
Sedation Dentistry FAQs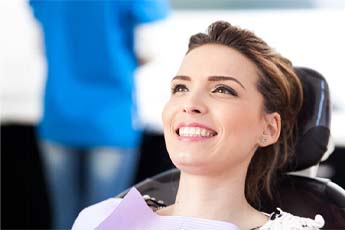 At Mason Dental, we proudly offer a variety of options for sedation dentistry in Manchester, including nitrous oxide, oral conscious, and IV sedation. If you have any specific concerns, please don't hesitate to contact our office and speak to a friendly team member. Until then, we've answered some of the most frequently asked questions about sedation dentistry below. Read on to satisfy your curiosity and get the information you need!
Is Sedation Dentistry Safe?
Sedation dentistry is a perfectly safe option for most dental patients. Most people can handle nitrous oxide without issue, which is the mildest form of sedation we offer. Before recommending sedation, we will always review your medical history and discuss your needs. While you are sedated, we will monitor your vitals, including blood pressure, oxygen levels, heart rate, and more, to ensure your safety.
What does it feel like to be sedated at the dentist?
We offer 3 different types of sedation that range in effects. Nitrous oxide is known as "laughing gas" because it makes you feel light and happy. Oral conscious sedation is the next step up, giving you a deep sense of calm – many patients may doze off during their appointments. Lastly, IV sedation produces the same feeling as oral conscious, however it is stronger for more anxious or fearful patients.
Will I remember anything with dental sedation?
Even though you are technically awake with most forms of sedation, chances are that you won't remember what occurs during your appointment – something that most patients prefer. If you receive general anesthesia, you won't remember anything because you'll be completely unconscious. IV sedation is also more likely to make you forget your dental appointment because it's the strongest form of sedation we offer. Patients often fall asleep during IV sedation, which contributes to the experience of memory loss after the dental visit.
Is sedation dentistry worth it?
While sedation dentistry usually comes with an extra cost, the results it provides are always worth it. Dental anxiety can cause you to miss the treatments that you need, leading to more extensive and expensive dentistry in the future. By investing a little now in sedation, you can protect your self from much more costly dental services down the road. Plus, sedation makes any appointment more enjoyable, comfortable, and relaxing. Whether you're dealing with dental fear, or just want a way to feel calm during your appointments, sedation dentistry is worth it.
Am I a good candidate for sedation dentistry?
Most healthy patients are good candidates for sedation. This service can help with prolonged treatments, anxiety, gag reflex, and more. However, the following people should generally consult a medical professional before receiving sedation dentistry:
Patients who are pregnant
Patients who've undergone Bleomycin chemotherapy within the past year
Patients with difficulty breathing through their nose
Patients who are uncomfortable with wearing a nosepiece
Patients with the following medical conditions: obstructed bowl, sickle cell anemia, obstructed middle ear, COPD, emphysema, and bronchitis