Straightening Smiles with Invisalign in Manchester
What is keeping you from the straighter teeth you have always dreamed of having? If you are afraid that you will have to go through treatment with a mouthful of metal, that may not actually be the case. With Invisalign, there is a new way of straightening teeth that does not use brackets and wires. Keep reading to learn more about this exciting treatment, and whether or not you can benefit from Invisalign in Manchester.
What Is Invisalign?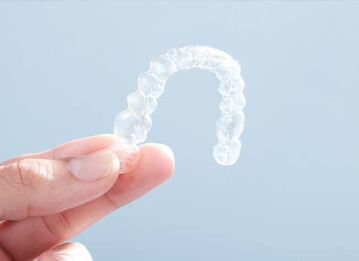 Invisalign uses a series of carefully designed, removable alignment trays that place focused pressure on different areas of the bite throughout the treatment. In this way, Invisalign is able to gently move teeth into their correct position. The trays are created according to your unique dentition at each stage of the treatment and fit tightly around your teeth.
Invisalign can be used to treat the most common orthodontic issues, including the following:
Gaps between teeth
Crowded teeth
Overbite: When the upper teeth reach too far over the lower
Underbite: When the lower teeth partially cover the upper
Crossbite: When the upper and lower teeth do not meet together properly
What Are the Benefits of Invisalign?
Invisalign offers a full list of advantages for patients who are interested in benefiting from orthodontic treatment but do not wish to wear metal braces for a year or more. Some of the most significant benefits of this invisible treatment method include: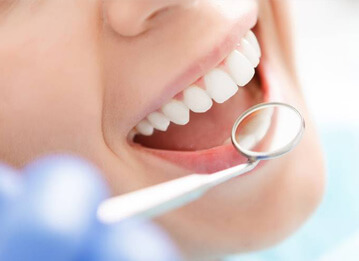 With clear plastic aligners, "braces" won't be the first thing anyone thinks when you speak or smile.
Because Invisalign trays are removable, you can feel free to take them out before special events or occasions to continue smiling with full confidence.
Oral health stays strong, as brushing and flossing are easy as ever thanks to the removable trays.
Fewer visits to the dentist are required with Invisalign compared to conventional braces.
Smooth plastic aligners are often more comfortable than fixed metal brackets and wires.
How Do I Use Invisalign?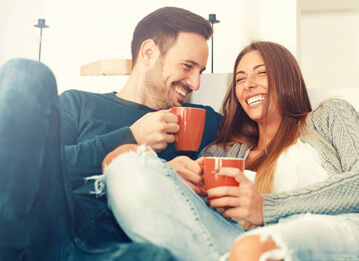 The Invisalign treatment process is easy to follow once you get used to it. You will use each set of aligners for one to two weeks, depending on our recommendation. Wear them for 20 to 22 hours each day to avoid delays in treatment. Remove the aligners to brush and floss your teeth and to eat and drink anything other than water. To keep Invisalign clean, brush the aligners with mild soap once a day and be sure to rinse them before and after taking them out or putting them back in. And, finally, visit our office as often as we recommend and feel good knowing you are gradually making your way toward straighter teeth and a well-aligned smile!
What Is the Cost of Invisalign?
The cost of your Invisalign treatment will depend on a few factors, including how complex your case is and how well you comply with the treatment. Longer cases cost more because they require additional materials and more visits to the office. Take care not to accidentally misplace or damage an aligner throughout the course of the treatment to avoid increasing the cost of Invisalign.

The only way to know what you can expect to pay for the Invisalign treatment is to schedule an appointment with your dentist, so don't hesitate to...
Call Us Today!
If you're interested in Invisalign, we invite you to learn more about this treatment and find out if you are a candidate. Go ahead and contact us to book an appointment with your dentist in Manchester today! We can't wait to help you smile with full confidence.