Invisalign – Manchester Center, VT
Get a Straight Smile with Clear Aligners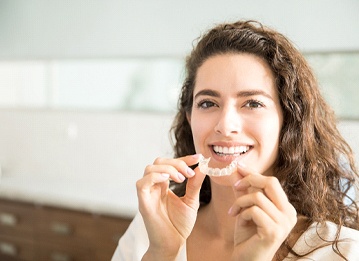 Did you know you're never too old to benefit from a healthy, straight smile? If you're worried about a mouthful of metal, you have another option to get the results you want. Invisalign in Manchester is a revolutionary orthodontic system that doesn't use brackets or wires. Instead, a series of carefully designed, removable aligners are worn over your teeth. It's a sophisticated, discreet solution to invest in the beautiful smile you deserve.
How Invisalign Works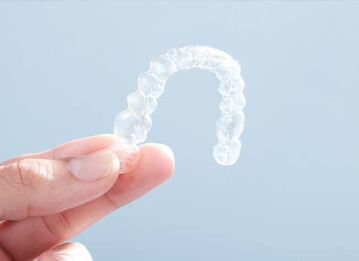 An aligner is worn over the teeth for at least 22 hours per day to apply continual pressure to gradually reposition them. After 1-2 weeks, you will switch to the next aligner in the series at home, so you'll spend less time in the dental chair because you won't need appointments for adjustments. Although every treatment plan differs, most patients are finished with their series in 12 to 18 months for significantly quicker results than metal braces.
Indications for Invisalign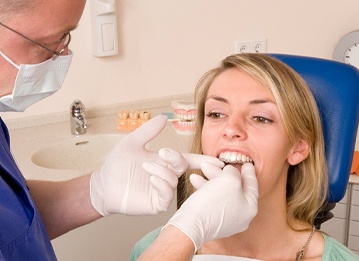 Invisalign is an effective solution to treat several bite and alignment concerns. You'll require a consultation with your dentist in Manchester to ensure clear aligners are suitable for your needs. Generally, Invisalign can be used to correct:
Crowded Teeth
Crowded teeth are difficult to clean, increasing the risk of tooth decay and gum disease. Invisalign can treat crowded, overlapped, or rotated teeth to improve the overall health of your smile.
Gaps Between Teeth
Large spaces between teeth aren't just unsightly. They can trap food particles and debris that can lead to an infection or bad breath. Clear aligners can move your teeth closer together to enhance the aesthetics and health of your smile.
Bite Alignment
An improper bite can lead to dental issues, facial pain, and other complications. Invisalign can resolve a variety of bite concerns, including an open bite, overbite, and underbite. You'll create harmony between the upper and lower teeth for a functional, beautiful smile.
The Benefits of Invisalign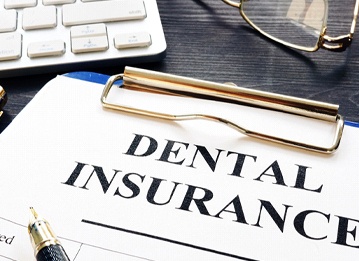 Invisalign offers a full list of advantages for patients who are interested in a less noticeable orthodontic treatment. Some of the most notable benefits of clear aligners include:
Blend in with your teeth, so no one will notice they are there.
Removable aligners eliminate dietary restrictions to enjoy our favorite foods.
Easy maintenance and care because there aren't brackets and wires to clean around.
Less time in the dental chair since you won't need adjustments.
Comfortable, smooth fit to eliminate irritation to the inside of your lips or cheeks.
Quick results that last.
Understanding the Cost of Invisalign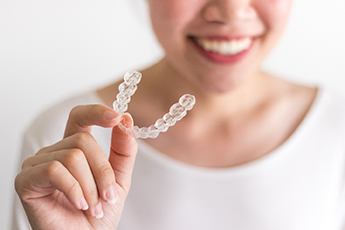 If Invisalign sounds right for you, then one of the first things you need to figure out is whether you can fit it into your budget. You'll find plenty of possible price ranges if you search for Invisalign online, but narrowing down an exact price can be tricky due to all the variables involved. Our team will outline the different factors you should be aware of and give you an estimate; it all starts with the first consultation with Dr. Mason. Remember that you can always call if there's anything that you're uncertain of.
Factors that Affect the Cost of Invisalign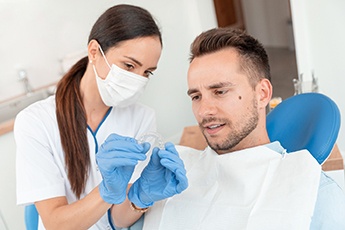 There's no set cost of Invisalign in Manchester since no two patients are going to have the exact same needs. To determine how much you'll end up paying for your treatment, we'll need to answer a few questions:
Are you getting Invisalign for both arches or only one? Most of the time, both are treated at the same time, but if you are only making changes to one arch, naturally that means you won't have as many aligners to pay for.
How complex is your case? Closing a small gap or straightening a couple of teeth will be much easier (and less costly) than adjusting the entire smile.
How long will the treatment be? The longer it takes, the more aligners you'll have to pay for – and therefore the higher the total cost will be.
Invisalign vs. Smile Direct Club™: Which Costs More?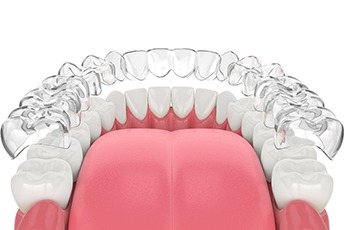 On average, an Invisalign treatment costs more than Smile Direct Club. However, this is one case where a higher cost indicates which treatment is more reliable. A do-it-yourself solution like the Smile Direct Club comes with certain risks. With no dentist to personally oversee the treatment, you could end up making changes to your smile that you never intended. With Invisalign, we'll be there at every step, from taking accurate impressions to ensuring that there are no problems during the treatment. The dazzling smile you see in the mirror by the time Invisalign treatment is complete will speak to the worth of your investment.
Does Dental Insurance Cover Invisalign?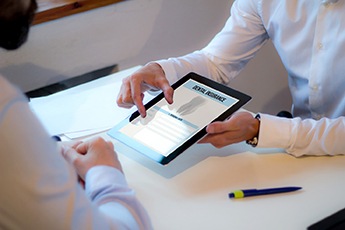 Orthodontic coverage may or may not be included in your dental plan, and if it is it may or may not include Invisalign. It always pays to check with your insurance provider if there's anything you're unsure of, and our staff can review your benefits with you if needed. Note that if you have a Flexible Spending Account (FSA), you can use it to help pay for Invisalign in Manchester.
Options for Making Invisalign Affordable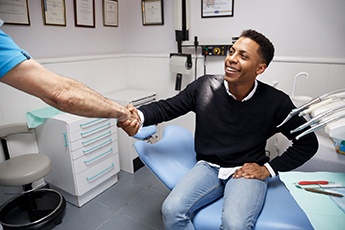 During your first consultation for Invisalign, we'll discuss your options for payment. At this time, you can let us know about any concerns you might have about paying for the treatment, and we can discuss ways that might make it more affordable so that you can ultimately enjoy a straighter, more attractive grin.
Invisalign FAQs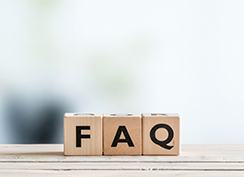 It is natural to have questions about Invisalign in Manchester, but do not let that stand in your way of getting a healthy, straight smile. Dr. Mason wants you to feel confident in your decision to align your teeth and bite, which is why he takes the time to explain your treatment process and answer any questions you may have about the clear aligners. To help you make the right choice for your smile, here are the answers to some of the top questions about Invisalign.
Are there any dietary restrictions?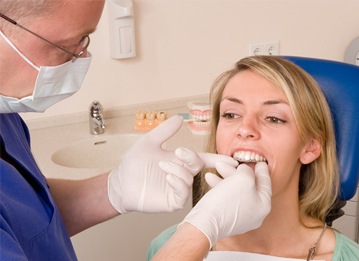 Traditional metal braces require you to avoid certain foods during your treatment, like those that are sticky or overly hard. One of the most appealing features of Invisalign is the fact there are no dietary restrictions. Since the aligners are removable, you can still eat and drink whatever you like; however, it is important to only have water while wearing them. Eating with the aligners in your mouth can cause them to break. They can also stain, losing their translucent appearance.
How do I care for the aligners?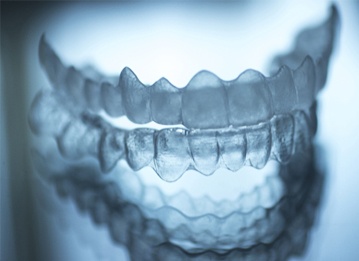 Oral hygiene with braces can be a challenge because you need to clean around brackets and wires. Your oral hygiene is a breeze with Invisalign. Simply brush and floss normally and take the time each day to clean the aligners. Use a soft-bristled toothbrush and clear antibacterial soap to clean the aligners. Do not use any soap or cleaners that contain dye because it can stain them.
What happens if an aligner breaks?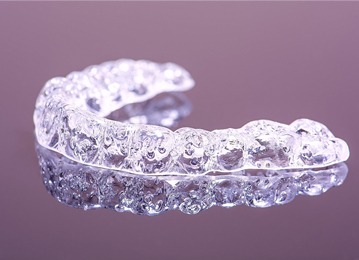 Take the aligner out and examine it to evaluate the extent of the damage. Then, contact your dentist in Manchester. If it is toward the end of the week, you may be advised to switch to the next one in the series. If you have only been wearing the aligner for a couple of days, you may need to have it replaced.
Will I need a retainer?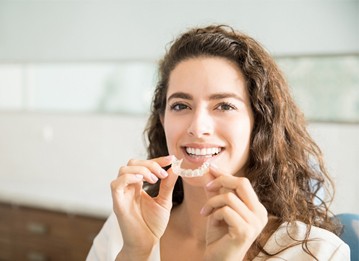 At the end of your treatment, you will need a retainer. It is important to wear your retainer as recommended by Dr. Mason to prevent your teeth from moving back into their previous positions.
How can I get started?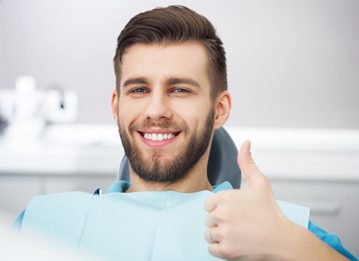 If you are ready to start your journey to a straight smile, it is time to schedule your consultation. Dr. Mason evaluates your oral health, as well as the alignment of your teeth and bite. He takes x-rays, pictures, and impressions to have a complete picture of your needs. He takes the time to discuss the results you would like to achieve to create the customized treatment plan you need to move your teeth into position. He can even show you what your new smile will look like before you commit to wearing the aligners. During your consultation, feel free to ask any questions you have to ensure you feel confident in your orthodontic decision.
Does Invisalign Hurt?
No, Invisalign treatment will not cause you any serious pain. In fact, Invisalign's smooth plastic design makes it one of the most comfortable orthodontic treatment options available. When you first get Invisalign, you may experience some mild discomfort. However, this is how you know your treatment is working! Invisalign clear braces gradually shift teeth into proper alignment by applying gentle pressure. Each time you switch to the next aligner in the series, you may experience slight soreness as your mouth adjusts to the pressure. You can take over-the-counter pain medication to manage this temporary soreness. Holding a cold compress to your cheeks off and on for 15 minutes at a time can also help.
Is Invisalign Cheaper than Braces?
Because no two smiles of the same, the cost of orthodontic treatment varies based on numerous factors. This holds true for both Invisalign and traditional orthodontics. In general, Invisalign in Manchester costs about the same as metal braces. In some cases, Invisalign can be more expensive because it is typically not covered by insurance. However, patients say it's always well worth the investment because of the many benefits, such as the aligners' subtle appearance. Some insurance plans do offer at least partial coverage for Invisalign, so be sure to check with your provider before making any final decisions.
How Is Invisalign Made?
Invisalign's process utilizes a series of aligners that are made of smooth, clear plastic. These aligners are custom made based on digital impressions taken during your consultation at our office. Dr. Mason sends the impressions to the Invisalign factory, where your entire set of aligners are manufactured by an advanced 3D printing process. The manufacturing process for all the aligners in the series will typically take 3 to 4 weeks in total. As soon as your Invisalign aligners arrive at our office, we will contact you to arrange pickup.
Who Is Not Eligible for Invisalign?
Invisalign can be used for almost any patient who has their full, permanent teeth. This means that children as young as 13 years old can take advantage of this treatment. However, there are some important exceptions to keep in mind. For example, severe bite issues often need to be treated with traditional orthodontics instead of clear aligners. Patients who smoke and are unable to or unwilling to stop also may not be good candidates for Invisalign. Smoking tobacco not only stains the aligners but also puts oral health at risk. To find out if you are a good candidate, schedule an initial consultation with a cosmetic dentist in Manchester.
Who Invented Invisalign?
Invisalign was first created in 1997 by Zia Chishti and Kelsey Wirth in San Jose, California. Perhaps surprisingly, Chishti is not an orthodontist or a dentist. Instead, he majored in Computer Science and Economics at Columbia University before going on to get his MBA at Stanford University. During his time at Stanford, Chishti was undergoing traditional orthodontic treatment when he was inspired to invent an alternative way to straighten teeth. He worked on the concept of custom clear braces in his dorm room before graduating from Stanford and founding Align Technologies. Since that time, over 10 million people around the globe have benefitted from the invention of Invisalign!