Meet Dr. Nicholas M. Guy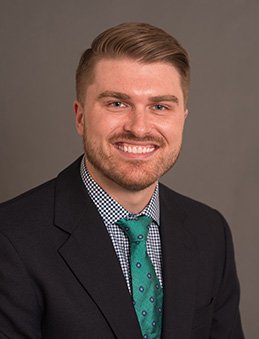 Nicholas M. Guy, DMD is a native of southern Maryland and currently resides in Dorset. Dr. Guy received his Doctorate in Dental Medicine from the University of New England in 2018, and a B.S. in Biology from the University of Maryland in 2012. After college, he worked as a dental assistant where his passion for the field first began. His commitment to life-long learning and love of new technologies drew him to this dynamic career. Dr. Guy enjoys working with his hands and the artistry behind the esthetics of dentistry. He loves all aspects of General Dentistry with an emphasis on comprehensive family care. When not thinking about dentistry, Dr. Guy enjoys anything involving the outdoors – hiking, running, skiing, and boating. He enjoys cooking and trying new restaurants with his wife, Lauren, and spending time with their golden retriever, Roger. Dr. Guy is pleased to be a part of the Manchester community and to provide exceptional dental care to the people of Bennington County.
Dr. Guy was recently awarded the 2018 Excellence in Clinical Dentistry from the University of New England School of Dental Medicine. This is a peer nominated award from the graduating class, and we are very proud to have such an outstanding clinician joining our team.