Exceptional Preventive Dentistry for Manchester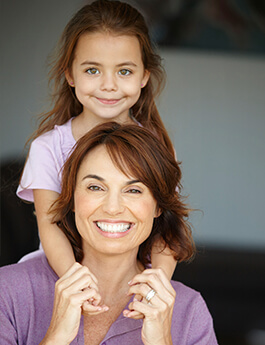 What does it take to enjoy a lifetime of excellent oral health and wellbeing? It begins with your homecare routine. Following a thorough routine of brushing and flossing keeps destructive bacteria and plaque away from teeth and gums. The road to excellent oral health doesn't end there. It continues with routine cleanings and exams. Dr. Jonathan E. Mason is committed to offering patients in Manchester and beyond exceptional preventive service. With checkups and cleanings every six months, we protect smiles and improve patients' quality of life.
Dental Exams & Cleanings
When you come to see us for the first time, Dr. Mason and his team complete a full oral health assessment, digital x-rays, TMJ assessment, oral cancer screening, and study models. We will also do a thorough review of your medical history. Our goal to is to learn vital information about your general and oral health so we can provide the most personalized care.
Following your initial exam, you will return for a cleaning with one of our dental hygienists. You will also have a consult with Dr. Mason to review any findings from the initial exam, discuss needed treatment, and work together to establish a plan of how we can address any of your dental needs, both functionally and esthetically. We hope you'll return to our Manchester dental office every six months for a follow-up cleaning and exam. When we have an opportunity to see you at least twice a year, we can do a better job watching for small changes that might indicate a need for advanced care. With preventive dentistry, our goal is to diagnose and treat issues before they have an opportunity to escalate.
If we find anything during checkups, we'll be happy to discuss all your treatment options and answer any questions you may have.
Tooth Fillings & Dental Sealants
Patients who are particularly at risk for tooth decay may wish to have preventive fillings placed. Preventive fillings are composite filling material that is placed over the grooves on the biting surface of your teeth. While brushing and flossing are effective at removing most foreign matter and bacteria from the smooth surfaces of your teeth, the deep ridges and grooves on top of your teeth make that difficult. These restorations prevent food or bacteria from entering these grooves and helps decrease the likelihood of dental health issues. Preventive fillings are especially recommended for children after their permanent molars come in. Preventive fillings can last many years with proper care and regular maintenance at your bi-annual checkups.
Nightguards
For patients who struggle with an unconscious teeth grinding or clenching condition known as bruxism, a custom nightguard provides relief. Patients with bruxism experience regular grinding and clenching, often in response to stress. What's more, most bruxism patients have the most trouble with their condition during sleep. That's why a nightguard is so essential. Your nightguard protects teeth during sleep in addition to minimizing the symptoms of your condition.
Sportsguards
If you or someone else in your family is an athlete, let us talk to you about the importance of wearing a specially-fitted sportsguard. While generic sportsguards can be purchased at almost any sporting goods store, only a custom appliance provides maximal protection. Visit our dental office in Manchester to learn more about the benefits that sportsguard provide.