Porcelain Veneers – Manchester Center, VT
Enhance Your Smile with Veneers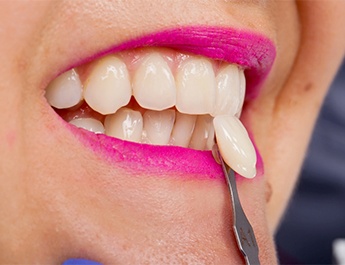 Your smile can say a lot about you, but if you have imperfect teeth, it could be giving the wrong impression. An unattractive smile can impact your self-esteem, causing you to be less outgoing. You may even feel limited in your relationship and career prospects. You don't need to feel less than your best. You can get the smile you've always wanted with porcelain veneers in Manchester. You will enjoy drastic results after just 2 appointments.
What are Porcelain Veneers?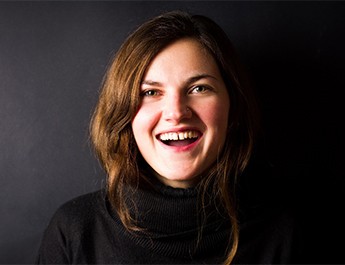 Porcelain veneers are a popular cosmetic treatment because they can correct several issues using just one procedure. A thin shell is bonded over the front surface of a tooth to instantly improve its color, size, shape, and proportion.
When compared to veneers made of other materials, porcelain has become the preferred choice because it closely mimics your enamel. This ensures you enjoy natural-looking results, but it also makes the treatment less invasive. Porcelain allows veneers to be crafted thinner, so less of your enamel is removed during the bonding process.
What Can Porcelain Veneers Fix?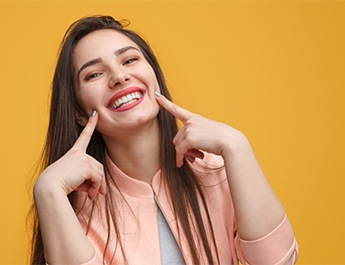 Affixing a veneer to the front surface of a tooth instantly hides a variety of imperfections, including:
Dark tooth discoloration.
Chipped, cracked, or abnormally shaped teeth.
Shorter than average teeth.
Close gaps between teeth.
Cover minor alignment issues.
What Can I Expect?
After an initial consultation with your cosmetic dentist in Manchester, you're scheduled for the first phase of your treatment. Your teeth are cleaned, and their surfaces are lightly etched to prepare them for bonding. Since less of your enamel needs to be removed, the procedure is less invasive. In fact, you may not even need a local anesthetic.
We take an impression of your mouth, which is needed to ensure your veneers meet your exact needs. They are carefully crafted to meet your color, size, and shape needs. This can take a couple of weeks, so we may need to attach temporary ones in the meantime. After your permanent veneers are ready, you'll return to our office to have them bonded to your teeth.
How Long Do Porcelain Veneers Last?
Although veneers are thin, they are durable. In fact, they can last for a decade or longer with the right care. You can protect your investment by following a few simple tips:
Use nonabrasive dental products when cleaning your teeth.
Brush your teeth twice a day for at least 2-minutes each session.
Floss your teeth every night before going to bed.
Wear an athletic mouthguard if you play sports.
Don't use your teeth as tools.
Don't chew on inedible objects.
Visit your dentist at least twice a year for a cleaning and checkup.
Even with the best care, a veneer can be damaged or fall off over time. We can easily replace it to restore a flawless smile.
Veneers FAQs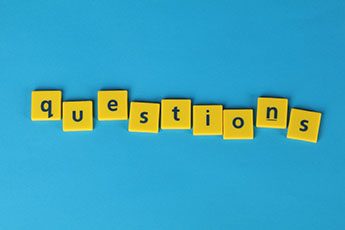 Veneers in Manchester can give you a picture-perfect smile quickly; however, they are a big investment. It's normal to have some apprehensions, but there's nothing to fear. Your cosmetic dentist will explain everything during your consultation for veneers. While you wait, here are the answers to a few frequently asked questions.
Are veneers permanent?
Veneers aren't considered permanent because they will eventually need to be replaced, but they aren't reversible either. Applying veneers requires a small amount of enamel to be shaved off. Although this doesn't harm their health or structure, they will always need to be covered by restorations, whether veneers or crowns. Thankfully, modern veneers are more durable than ever, so they won't have to be replaced often if you care for them properly.
How many veneers will I need?
A veneer can be applied to a single tooth, such as to fix a chip or hide discoloration; however, the overall goal of the procedure is to enhance the entire smile. There's not a set number that will be used because every smile is unique. Your cosmetic dentist in Manchester will examine your mouth and learn more about your goals to create a customized treatment plan. Most often, they are applied to the teeth most visible when smiling. Some patients may only need 4 to 6, while other patients may need 10 to 12 to ensure the best results.
Do veneers feel natural?
It's true, veneers used in the past caused a bulky sensation, but you don't have to worry about that anymore. Porcelain allows veneers to be thinner than ever, so they will feel smooth and sleek in your mouth. Etching the surfaces of your teeth ensures there aren't any uncomfortable protruding ridges. Most people say their veneers feel completely natural within just a couple of days. You may even forget they aren't part of your real teeth. Although they will feel natural, they aren't as durable as your real teeth, so you'll want to avoid anything that may damage them, such as eating hard/sticky foods, chewing on your nails, or using your teeth as tools.
Can I use my dental insurance to pay for veneers?
Veneers are elective; therefore, it is unlikely your dental insurance will cover their cost, but there are some exceptions. If a veneer is deemed medically necessary, you may be able to use your coverage to offset the cost. This can be the case when replacements are needed because the tooth must always be covered. You may also be able to use your insurance benefits for certain steps in your treatment plan. If applicable, a member of our team will work on your behalf with your dental insurance to file the required claim forms. They will take the time to explain how your coverage is being used, and your payment options for any remaining balance, like third-party financing. We will help you find the solutions you need to achieve the smile of your dreams without depleting your life's savings.
Schedule Your Consultation Today!
If you're ready to feel confident when you smile, it's time to see if porcelain veneers are right for you. Contact our office today to schedule your consultation.