Detnal Crowns in Manchester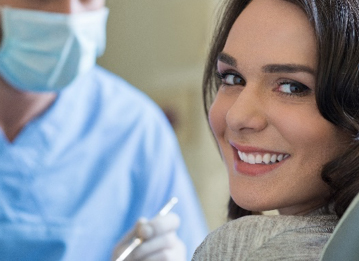 There are many things that can cause a smile to become damaged, but there's one underlying common factor: you need to have those teeth repaired right away. Thankfully, your dentist, Dr. Jonathan E. Mason offers dental crowns in Manchester to repair and even replace teeth when necessary.
Dental Crowns from Your Dentist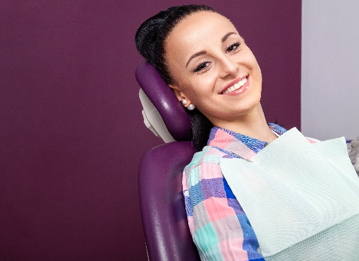 Here at the office of Dr. Jonathan Mason, we offer a way to repair damaged teeth in an aesthetically pleasing and stabilizing way. Basically, a dental crown is a dental restoration created for the purpose of capping an individual tooth.
They can also be used in conjunction with dental implants to replace missing teeth. Placing a dental crown dramatically improves the tooth's stability, aesthetics, and durability against wear and tear for years to come. There are several reasons why Dr. Mason may recommend getting a dental crown, including:
Restoring a tooth that has undergone root canal therapy.
Protecting a weak tooth from more dental damage.
Covering an embarrassingly dark tooth.
Restoring a large area of decay that's too severe for a filling.
Combing it with a dental implant for replacing missing teeth.
Rebuilding the structure of a badly injured or fractured tooth.
Because we always want to preserve your natural teeth rather than extracting them (unless absolutely necessary), crowns offer an effective solution. Dental crowns maintain the structure of your permanent tooth while repairing the look, feel, and function of it. Plus, they further protect your teeth from becoming damaged in that area for the future.
Getting a Dental Crown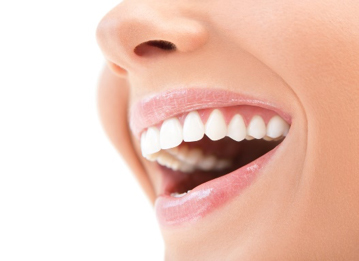 The procedure for installing a dental crown will be quick compared to many other dental restorations, especially since we have 3M Digital Impression technology.
At your first dental visit, we will make sure your tooth can support a crown by examining your mouth through and through. Next, we will start filing it down to prepare for the crown's placement. If your tooth doesn't have adequate structure, your dentist can also build it up enough with additional dental materials to create more stability.
Then, Dr. Mason will take detailed digital images of the impressions of the prepared tooth. This will help your expert dentist in Manchester to personalize your dental crown, creating the perfect fit.
While your personalized crown is being created just for you, your dentist will place a temporary crown to help keep your mouth closed off from infections or other dental concerns.
Finally, your permanent crown will be placed. Dr. Mason will position and fasten the new, permanent crown to the tooth with a special dental adhesive.
Dental Crowns Are Common
Many patients rely on Dr. Mason for help with their oral health because they know that their dentist will recommend the best services to fit their needs. This is especially true when discussing dental crowns because Dr. Mason has helped countless patients feel better about their oral health and aesthetics with restorative care.
If you're ready to repair your teeth, feel free to call us and discuss the benefits of dental crowns!