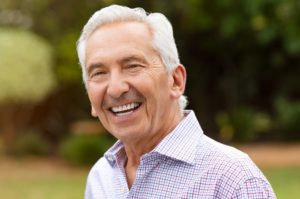 If you've been waiting for the perfect time to replace your missing teeth with dental implants, this is your chance. There isn't any better time than summer to rebuild your smile using a solution that can last for a lifetime. As you soak up the sunshine, here are 5 reasons to take a break from the pool to treat your tooth loss before the end of the season.
1. Change Your Outlook on Life
Research shows the appearance of your teeth can affect your self-esteem and how others view you. It's easy to feel embarrassed by the gaps in your smile. You might avoid taking pictures, social gatherings, or summer activities because you are worried people might focus on your lost teeth. You can stop hiding when choosing dental implants. You'll have a complete, beautiful smile you'll want to show off. Your restored confidence can make you more outgoing to participate in summer events you might have avoided in the past.
2. Many Cool Treats to Enjoy
After your placement surgery, you'll need to stick to a soft diet for a few days. Thankfully, summer is full of great soft treats. You'll stay nourished and hydrated while beating the heat when choosing cold soups, smoothies, or yogurt as you give your mouth time to heal.
3. More Flexibility in Your Schedule
Life tends to slow down in the summer, which means you likely have more flexibility in your day. You can use your break to invest in your smile without having to worry about missing work. You'll have plenty of time to relax during your recovery, so you can prioritize your healing instead of rushing to get back to the office.
4. Your Dental Benefits Haven't Expired Yet
At the end of the calendar year, your dental benefits will expire. Anything you don't use won't carry over into the new year and you won't be reimbursed. With less than 3% of Americans meeting or exceeding their yearly limits, you likely have several benefits remaining. We're already halfway through the year, so you're running out of time to use what you've paid into. Your implant dentist will help you maximize your annual allowance to offset the cost of the procedure.
5. Give Your Oral Health a Boost
You can promote the long-term health of your teeth and gums by replacing your lost teeth. Dental implants replicate both the root and crown to stop bone loss associated with missing teeth. They will stop dental drift to lower your risk of preventable issues. You'll save money down the road by avoiding a costly treatment to reduce your overall oral health expenses.
Restore a Beautiful Smile
Don't wait another minute to restore your smile. You'll enjoy a gift the keeps on giving when choosing dental implants this summer.
About Jonathan E. Mason
Dr. Mason earned his dental degree at the University of Connecticut School of Dental Medicine. He continued his training in many advanced treatments, like oral surgery, teeth extractions, sedation dentistry, and dental implants. If you're interested in dental implants, contact our office today to schedule your consultation with an award-winning dentist.