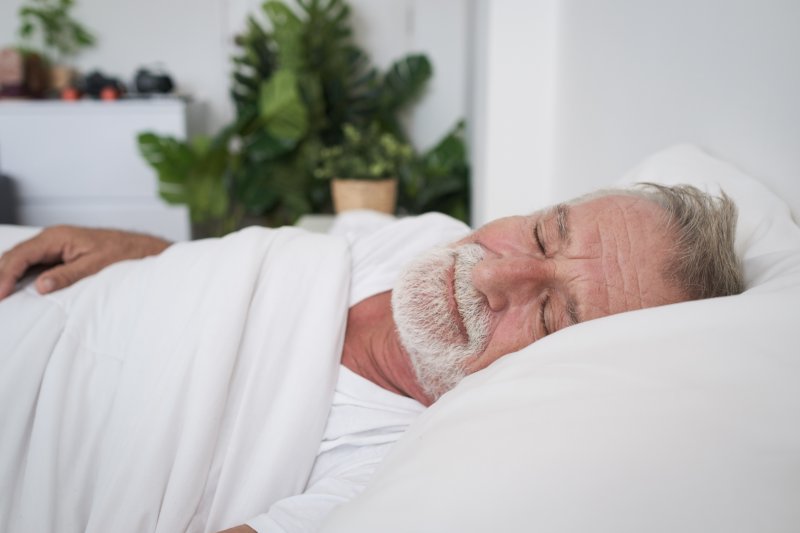 One of the most comprehensive solutions to severe tooth loss today is All-on-4 dental implants. While you can replace an entire arch of teeth (or both arches if needed), all-on-4 surgery does require a strong commitment to consistent aftercare to prevent complications. Ahead of your surgery (and before you leave), the dentist will break down the most important steps to keep in mind. However, you can also read over these tips today; just keep reading to hear a dentist break down the essentials of All-on-4 aftercare.
What to Expect Immediately After Surgery
After your surgery, it's normal to experience some mild side effects. This includes:
Swelling
Minimal/light bleeding
Stiff jaw muscles
Sore throat or difficulty swallowing
Mild discomfort
These symptoms are common following just about every type of oral surgery, not exclusively treatments like all-on-4 or dental implants. They generally last for about one week and any pain can be mitigated with over-the-counter medications (i.e. ibuprofen) or prescription options from the dentist.
Additionally, you'll want to start brushing your teeth the day after your surgery. Use a soft-bristled toothbrush to keep your mouth clean and prevent food debris and plaque buildup. Use the first three to four days to rest and avoid strenuous activity over this period as well.
Preparing for a Liquid Diet
It's a good idea to go grocery shopping ahead of your surgery so you can easily eat foods that don't harm your tooth replacement. For the next one to two weeks following surgery, you'll need to keep to liquid foods to prevent putting too much stress on your dental implants as they heal. Liquid foods will also help reduce side effects like swelling and discomfort.
Foods to consider for your liquid diet include:
Specific beverages (water, tea, fruit juices, milkshakes, yogurt drinks)
Broth and broth-based soups
Strained or pureed vegetable, meat, or cream-based soups
Meal replacement or protein shakes
Fruit smoothies
Gelatin, pudding, or custard
Ice cream, frozen yogurt, or sherbet
Transitioning to Soft Food
About two weeks to three months after your surgery, keeping to a soft food diet will make your recovery much easier and reduce stress on your jaw and jaw muscles. Good soft food options include:
Mashed fruits or vegetables (applesauce, avocado, cauliflower)
Soft fruits (banana, watermelon)
Breads soaked in syrup, sauce or gravy
Muffins or other soft breads
Soft-cooked pasta
Beans
Quinoa
Mashed potatoes
Cheese
Eggs
Chili
Hummus
Soft tofu
Having certain appliances can also make the aftercare process easier. For example, having a blender or food processor to break down foods can be extremely helpful. Not only does this make chewing easier, but you ensure you're getting the nutrients you need to stay healthy day-to-day.
After you've fully healed, you can look forward to eating all your favorite foods with ease! All you need is a commitment to aftercare and maintaining a safe diet.
About the Author
Dr. Mason provides All-on-4 dental implants and partners with local oral surgeons to help you achieve a new smile. With over a decade of experience under his belt, several in-house dental technologies, and sedation services to ease anxiety, your dental visits are sure to be comprehensive, comfortable, and efficient from start-to-finish. To schedule an appointment, you can contact him through his website.