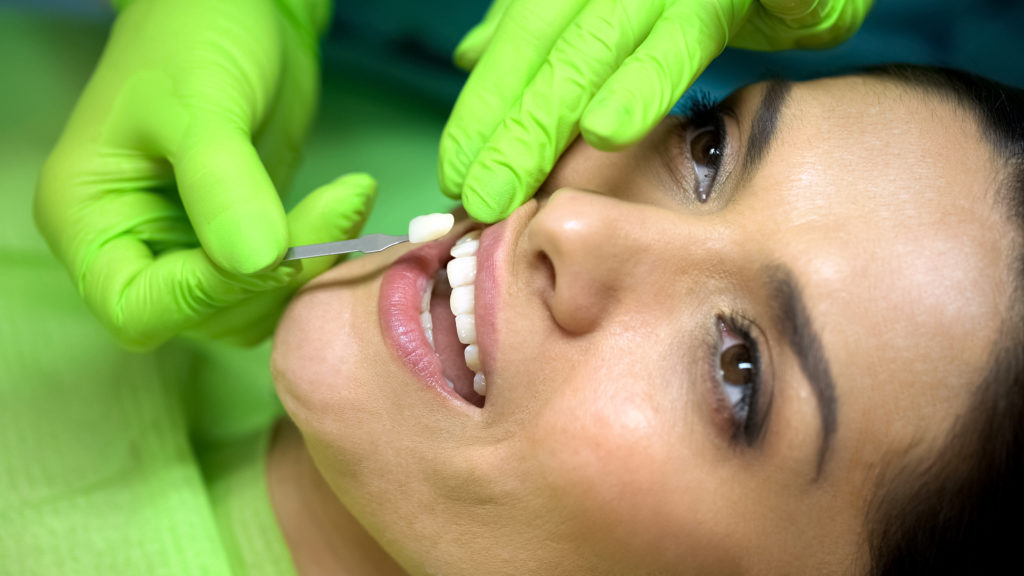 Smile flaws can leave you feeling down, but there's a tried-and-true way to make the improvements that you desire: with the placement of porcelain veneers in Manchester. How many of the cosmetic fixtures will it take to upgrade your appearance, though? A local cosmetic dentist weighs in to tackle that question, to explain how the porcelain veneers procedure works and what types of smile challenges it can overcome.
What are Porcelain Veneers?
Although porcelain veneers are small in size, they can make a huge impact on your smile. The thin ceramic shells are custom designed to mask such flaws as gaps, misalignment, slight crowding and stains. The process starts with your dentist performing a careful assessment to make sure your dental health is up to standard. Once you're cleared to proceed, you and the dentist will work together to devise the perfect plan to meet your smile desires.
How Many Porcelain Veneers Will You Need?
Each person is different. Thus, the number of veneers you'll need will depend on the condition of your smile. For patients who only require minor improvements, a single veneer may suffice. Others may need as many as 12 of the porcelain fixtures. The bottom line is that no matter where you start, there is a way to make noticeable improvements in your appearance.
The Benefits of Having Porcelain Veneers Placed
With the placement of porcelain veneers, here is what you stand to gain:
A symmetrical smile
An even biting surface
Consistent shading along your front-facing teeth
Better pronunciation from having a straighter smile
Heightened confidence and positive impressions on the people you meet
Once you experience the joys that come along with having your smile enhanced, you'll obviously want to maintain the results. Thankfully, it doesn't require any complicated care.
How to Maintain Your Smile
With proper care, a set of veneers can last up to 15 years. One way to encourage the maximum longevity is to practice consistent and effective oral hygiene. For starters, you should be brushing your teeth for two minutes each session. Immediately afterward, you should also floss. For the best results, it's best to perform both activities at least two times a day.
It's also a good idea to stay away from hard items like nuts, carrots and ice, as they could lead to a damaged or dislodged veneer.
A final way to protect your smile is to maintain six-month visits to your cosmetic dentist in Manchester. This will provide a way to identify and treat any issues that could spell problems down the road.
With the placement of a set of porcelain veneers and the willingness to care for them properly, you can have a smile that wows for many years to come!
About the Author
Dr. Jonathon E. Mason is a graduate of the University of Connecticut School of Dental Medicine. An American Academy of Cosmetic Dentistry affiliate, he stays abreast of the recent breakthroughs in cosmetic dental care so he can meet all of his patients' aesthetic desires. Dr. Mason boosts confidence and reinvigorates smiles by placing porcelain veneers at Mason Dental, and he can be reached for more information through his website.