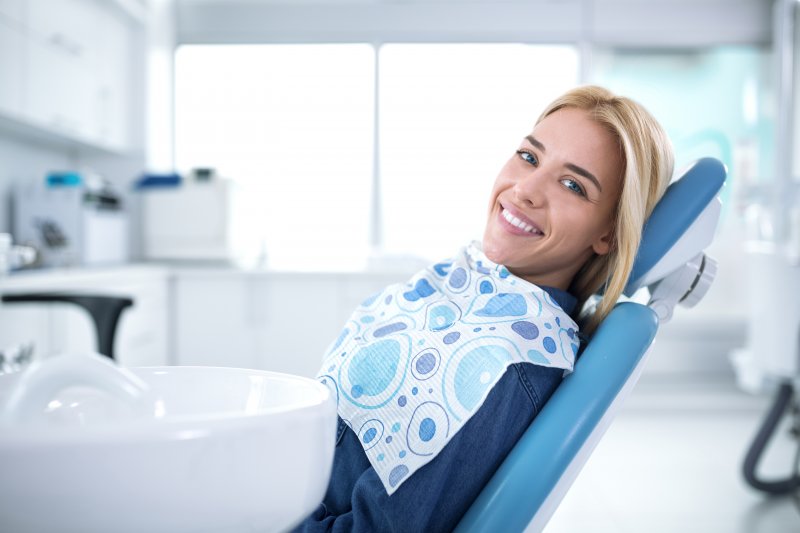 When it comes to growing smiles, they can often use a little bit of extra help keeping their pearly whites in good condition. There are a range of preventive dental treatments that can help, including sealants. This treatment is often recommended for children, but can adults get dental sealants as well? Read on to learn the answer and why sealants are beneficial to your oral health.
What Are Dental Sealants?
Dental sealants are a preventive treatment that can help patients keep cavities at bay. Sealing the teeth creates a barrier on them to protect your enamel from bacteria and acids. Your dentist will paint the chewing surfaces of your teeth with a tough plastic material to seal out bacteria and food particles. This makes it easier to properly care for your smile.
So, Can Adults Get Dental Sealants?
The premolars and molars have depressions and grooves in them that are likely to develop cavities. For this reason, children and teenagers are often great candidates for dental sealants. However, even adults with healthy, cavity-free smiles can benefit from getting this treatment.
With that being said, not all adults are good candidates for dental sealants. Sealants should not be applied to teeth that need to be treated. If you have any cavities or other dental issues, these will need to be fixed before your dentist applies the sealant to your teeth.
3 Benefits of Dental Sealants for Adults
Now that we've answered the question "can adults get dental sealants?" you may be wondering what other benefits they offer. A few perks of dental sealants include:
Decrease tooth decay – As previously mentioned, having your teeth sealed is a great way to prevent tooth decay. This is because this creates an extra layer of protection to keep bacteria and acids from damaging your tooth enamel.
Combat aging – As you age, your tooth enamel starts to wear away. This makes you more likely to develop tooth decay. The biochemistry of your saliva and teeth also changes throughout your life. Dental sealants strengthen your smile so you're less likely to develop oral health issues as you get older.
Enhance your appearance – Preventing cavities is good for your oral health, but it can also make your smile look better. Cavities can form black spots on your smile, so preventing them can improve the overall appearance of your beam.
So, can adults get dental sealants? The answer is yes! In fact, they can be an excellent way to keep oral health issues from developing so your smile stays healthy, happy, and bright for years to come!
About the Practice
Mason Dental PC is led by Dr. Jonathan E. Mason and Dr. Nicholas M. Guy. They treat patients in the Manchester Center area as well as the surrounding communities who need help keeping their smiles in good condition. Drs. Mason and Guy offer dental sealants to both adults and children to protect their smiles from harm and promote a healthy beam. If you want to learn more about dental sealants for adults or to set up an appointment with Mason Dental PC, you can visit their website or call their office at (802) 362-1099.