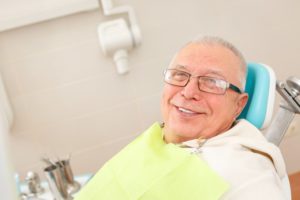 If you have any number of teeth missing, is it necessary to have them replaced? To get an answer to that question, the first step is to understand what can happen when even one tooth is missing for a prolonged period of time. The next task is to consider the benefits of replacement options like dental implants in Manchester and the other alternatives. Read on to discover why you shouldn't hesitate to restore the full functionality of your smile.
What Happens When Teeth Aren't Replaced?
Your teeth rely on two components to maintain their position: the roots and the tension created by the other teeth. Therefore, when a tooth is missing for a lengthy time, the jawbone – without the natural pressure provided by the root – can slow its production of new bone cells, which can leave the other teeth vulnerable to dislodging.
If a tooth is lost, then the surrounding teeth can begin to shift, which can leave the gums more susceptible to bacterial infection, and it can cause an improper occlusion (bite). The good news is that by being proactive, these problems can be prevented.
Ways to Replace Missing Teeth
There are several replacement options, but you'll first need to meet with your dentist to be examined, at which time the professional will recommend the best procedure to accommodate your specific needs.
Crowns and Bridges
If you're missing one tooth, a crown replacement provides a non-invasive solution. Made from tooth-colored porcelain, the fixture is bonded to the surrounding teeth (abutments) to provide a functional yet aesthetically-pleasing smile.
For three or more consecutively missing teeth, a bridge may be used. It consists of a series of dental crowns that are affixed to form a single prosthetic. The fixture also relies on the surrounding teeth to serve as anchors.
Partials and Dentures
Two other options for replacement are partials and dentures. The former consists of several porcelain teeth that are affixed to a plate that fits snuggly against the roof of the mouth. The appliance also includes clips that attach to the surrounding teeth.
A set of dentures can be used to replace a single arch or a complete set of teeth, and it, too, consists of porcelain teeth. The difference is they are affixed to a pink resin base that mimics the look of your natural gums. The dentures rely on dental adhesive and the natural suction created in the mouth to maintain their position.
Dental Implants
Considered to be the "gold standard" of teeth replacement, the dental implant process involves the surgical insertion and attachment of a titanium post to the jawbone. Through a bonding process called osseointegration, the fixture helps to recreate a stable foundation that supports a final restoration (implant-retained crown, bridge or denture).
How to Move Forward
The process of replacing your missing teeth starts with visiting your dentist in Manchester for an examination and consultation. Some of the factors that will be considered when determining which procedure is best for you will be the amount of healthy bone you have, the current condition of your health and your budget.
What's most important, though, is that you have your missing teeth replaced so you can return to leading a normal life.
About the Author
Dr. Jonathon E. Mason earned his dental degree from the University of Connecticut School of Dental Medicine. His vast knowledge in the areas of oral surgery, dental technologies and conscious sedation, allow him to restore patients' smiles with dental implants at his private practice. Dr. Mason can be reached for more information through his website.