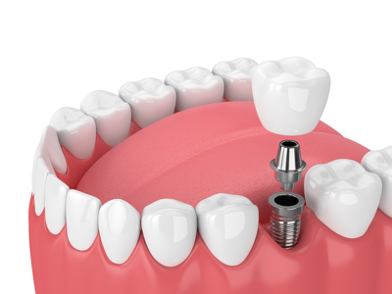 When you're missing teeth, you can run into many problems both related to your health and how easy it is for your mouth to function on a regular basis. If you don't replace them, you could experience speech issues, jawbone deterioration, early aging, low confidence, misaligned teeth, and difficulty chewing. Staying away from your favorite foods often becomes the norm. Fortunately, with dental implants in Manchester, it doesn't have to be! Read on to learn about all of the summer foods you can enjoy, and which ones you should be more careful about.
What Foods Can You Enjoy After Dental Implant Surgery?
Before your implants are completely healed, you will need to take it easy for a little while. Fortunately, there are still some delicious foods that you can enjoy until then. Stick to softer foods like:
Avocado
Baked beans
Eggs
Banana
Smoothies
Noodles
Fish
Rice dishes
Which Foods Should You Avoid After Getting Dental Implants?
Corn on the cob: If you are feeling up for a side of corn, cut it off of the cob so that you don't disturb the healing process.
Hot dogs: Even though a juicy hotdog is delicious on a summer day, it is loaded with processed saturated fat. This leads to gum inflammation and even periodontal disease. Sure, you can enjoy one once in a while, but it's better to save this summer favorite for special occasions.
Sugary drinks: Soda, fruit juices, and sports drinks are terrible for your natural teeth. Even though they cannot harm your artificial tooth, they could damage your surrounding teeth and cause other issues in your mouth.
Hard foods: This includes chips, nuts, and apples. They can be hard on your implants as they are still fusing with your jawbone. They are best to avoid until the healing process is complete.
Which Summer Foods Can You Enjoy After Osseointegration?
The short answer is that you can eat everything you could before. After your implants fuse with your jawbone, you will be able to enjoy all of your favorite summer foods again including meat and the food that's more difficult to chew. Dental implants act like natural teeth, making it easier to enjoy cuisine an everything else that comes along with them. If you are concerned about a particular food or have any questions, talk to your dentist. They will be able to tell you if you can move on to harder-to-chew foods or if you still need to take it easy for a while.
Even though there is a period of healing and caution involved, with time dental implants can give you everything that natural teeth can. Don't let missing teeth hold you back!
About the Author
At Mason Dental PC, Dr. Jonathon E. Mason and Dr. Nicholas M. Guy provide dental care to the Manchester community. Dr. Mason earned his dental degree from the University of Connecticut School of Dental Medicine and completed his residency at the VA Medical Center in Philadelphia. Dr. Guy earned his Doctorate in Dental Medicine from the University of New England. They offer dental implants as one of their many services. For more information or to schedule a consultation, visit their website or call (802) 362-1099.