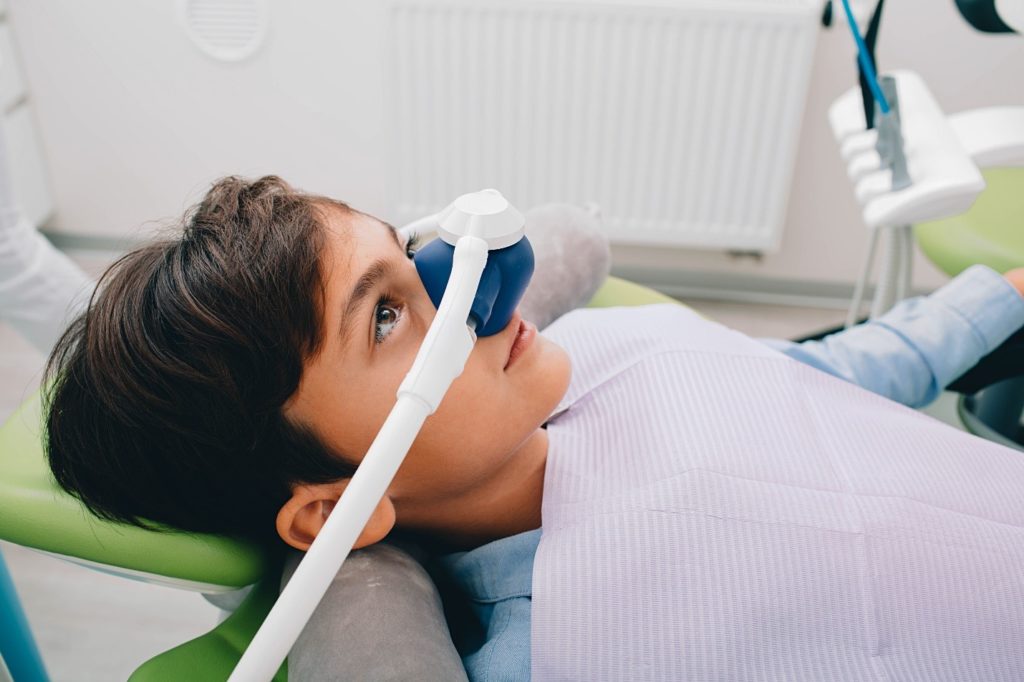 Dental fear or anxiety is characterized by stressful or uncomfortable feelings related to the tools, sounds, or environment of dental offices. Approximately 36% of Americans have a fear of dental treatments, makes it hard for them to receive the care they need to keep oral health problems at Bay. Fortunately, dental sedation can help fearful patients as well as those who have trouble sitting in the dental chair for long periods. There is a lot of misinformation about this form of dentistry, so read on as we debunk three common dental sedation myths.
Myth 1: There Is Only One Kind of Dental Sedation
Though many people are under the impression that there is only one kind of dental sedation, there are actually several, including:
Oral conscious sedation – This option uses medication in the form of a pill to create a feeling of peace and relaxation during dental procedures. Your dentist will have you take the medication before your appointment as instructed. Afterward, a friend or family member will need to drive you home since it will take some time for the effects to wear off.
IV Sedation – With this method of sedation, the sedative is administered through an IV into the bloodstream. IV sedation is quick acting, and the patient will remain conscious throughout treatment. This will allow them to easily communicate with their dental team. Patients generally have little to no memory of their visit.
Nitrous Oxide – This kind of sedation is often called "laughing gas" and is administered through a mask placed over the patient's nose. It takes effect within a few minutes and makes the patient feel calm and warm. They will be given 100% oxygen for five minutes afterward to clear the nitrous oxide from their system.
Myth 2: Anyone Can Be Sedated
Dental sedation is safe for many patients, but it isn't for everyone. Some of the groups of people who should not undergo dental sedation include:
You have medical conditions that might interfere with the effectiveness of the sedation
Who are pregnant since some sedative medications can affect fetal development
You are allergic to the sedation medication or it's otherwise not safe for you
Take medications that increase the risk of bleeding, like aspirin
Have a history of bleeding disorders
Myth 3: Sedation Is Reserved for Complex Procedures
Though dental sedation is commonly used during complex dental procedures, that isn't the only time it's a viable option. It can also be useful for:
People who have trouble laying in the dental chair for long periods
Patients with fear or anxiety revolving around dental treatments
Those who have trouble sitting still for long periods
Those who have trypanophobia (fear of needles)
Procedures that are expected to last a while
About the Practice
Manchester Center is in good hands with Dr. Jonathan E. Mason, Dr. Nicholas M. Guy, Dr. Michael Bronstein, and their team at Mason Dental PC. For patients who need a little extra help relaxing during treatment, they offer dental sedation to ease their worries. They can also debunk dental sedation myths so you feel ready and comfortable with your procedure. Do you want to make an appointment with Mason Dental PC or to learn more about dental sedation, visit their website or call their office at (802) 362-1099.