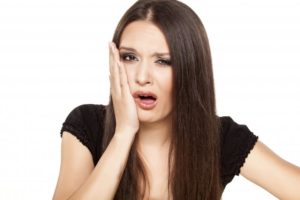 Do you cringe every time you try to enjoy an ice cream or a cold beverage? Your teeth may be suffering from sensitivity.
You don't have to put up with dental pain. Let's explore tooth sensitivity and how you may have got there. This way, your dentist in Manchester can help you relieve your discomfort.
Why Patients Have Sensitivity Teeth
1.     You may brush your teeth too roughly.
Brushing with too much force or using a hard-bristled toothbrush can cause tooth sensitivity. Over time, you can wear down the enamel of teeth and expose your nerve endings. Try using a softer toothbrush or switching up your routine for better dental hygiene in Manchester.
2.     The substances you eat and drink may be too acidic.
The enamel of your teeth is the protective layer of your teeth. Unfortunately, the enamel can become worn down by acidic foods and drinks. Try avoiding foods like tomato sauce, lemon, grapefruit, kiwi, and pickles can cause pain. Or, drinking sodas, wine, and other acidic drinks like energy drinks can contribute to tooth sensitivity.
3.     You may suffer from bruxism.
Even though tooth enamel is the strongest substance in your body, grinding your teeth can also wear that protective layer down. Consider getting a custom mouthguard to avoid grinding your teeth.
4.     You may whiten your teeth too often.
Some people may be more sensitive to the chemicals found in whitening products. If your toothpaste or whitening strips contain strong chemicals, consider switching to one that doesn't. Or, visit a dentist for professional teeth whitening rather than bleaching at home.
5.     You may swish too much mouthwash.
There are some over-the-counter mouthwashes and rinses contain alcohol and other chemicals that can wear on your tooth enamel. Instead, try neutral fluoride rinses. Ask your dentist about more information about the type of mouthwash that may be best for you.
6.     Gum disease may cause tooth sensitivity.
Receding gums that come with age and advancing gum disease. If gum disease or gingivitis is the problem, your dentist will come up with a plan to treat the underlying disease. Your dentist can also suggest a procedure to seal your tooth roots from being exposed.
7.     There may be too much dental plaque on your teeth.
Excessive plaque buildup and tartar can cause tooth enamel to wear away. Again, your teeth can become more sensitive as they lose your tooth enamel.
8.     Previous dental work can cause sensitivity.
It's common to experience some sensitivity after a root canal, an extraction, or other dental work can cause teeth sensitivity. If symptoms don't disappear after a brief time, you need to schedule another appointment to visit the dentist.
Don't fret if your teeth cause you discomfort. Tooth sensitivity is treatable. In fact, you might find that using toothpaste specifically made for sensitive teeth that can relieve your dental pain.
Meet Your Doctor
Dr. Mason's vision is simple to understand. He envisions local patients to have a pleasant experience and provided with quality dental care with each visit. If you need help with tooth sensitivity, Dr. Mason couldn't be happier to help save you from dental pain. Feel free to give us a call at (802) 362-1099.