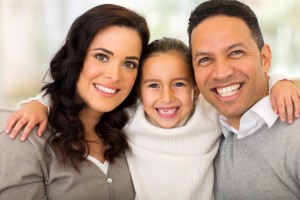 Finding the right dentist to meet your needs can be a challenge, especially when you have a family to think about. It would be most convenient to find a provider you can trust who can meet all of your family members' needs. Dr. Jonathon Mason wants to take the guesswork out of finding the right dentist. Our practice provides comprehensive and high quality dentistry to patients of all ages, and here are some of the services we provide.
Children's Dentistry
We're happy to take care of your little one, and we know how critical these first dental visits are for setting your child up for future success at the dental office. With that in mind we take the time to help your child acclimate to our office slowly with "happy visits" where we count their teeth, and they sit in the big chair. Our goal is to help your child feel comfortable and look forward to their dental visits.
Dental Sedation
Dr. Mason understands that many patients feel fear or anxiety about coming to their appointments and we never want fear to keep you from getting the dental care you need. For this reason, we offer different options for dental sedation from nitrous oxide, that will help ease your fears, to IV sedation, which allows you to receive much needed care often during one appointment. We're happy to discuss your concerns with you and determine which option might be best for your needs.
Emergency Services
Dental emergencies are frightening! They can also be stressful, and we understand they don't always happen when we're open. We want you to know that Dr. Mason and his team are here for you, and if you should experience a dental emergency, just call us – no matter what time it is you'll reach a member of our team. Having the right team on your side is half the battle of handling dental emergencies!
Advanced Services
We're proud to offer our patients a high level of care, and this includes services such as dental implants, which are the gold standard in dentistry for replacing a missing tooth. Implants are so successful because they replace both your tooth and your root. Dr. Mason is happy to walk you through this procedure from start to finish to help restore your smile and your oral health.
Contact our Office
If you're seeking a dental provider you can trust and work with for years to come, contact Dr. Mason today!