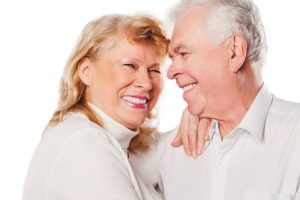 Throughout life, you had always anticipated that your teeth would last forever. You never expected to be among the 120 million adults in the United States who are missing at least one tooth. Now you face certain challenges due to several gaps in your smile. Your quality of life has decreased, as well as your confidence. To fill the empty space, you have many different options available, like dentures in Manchester. In addition to traditional solutions, you can also replace them with dental implants.

Full or Partial Dentures
Full or complete dentures are among the most widely used option to replace all your missing teeth because they are affordable and convenient. Prosthetic teeth are featured in a gum-colored base that is made from impressions of your mouth. In some cases, if you still have a few remaining natural teeth, partial dentures may be a better option. This is similar to a full denture; however, a metal framework is used to hold it in place instead of an adhesive.
The process will take about a month. First, molds and impressions are needed, which are sent to a dental lab. Your partial or full denture is then created from high-quality materials to meet your exact specifications. After it is ready, you will return to your dentist in Manchester for adjustments to ensure its proper fit and function.
With the right aftercare, your new smile can last for 5 to 7 years before needing to be replaced. It is recommended to use a denture cleanser to clean them at least one a day while avoiding exposure to excessive heat. They also require daily soaking to prevent them from drying out.
Dental Implants
Dental implants can be used to replace all your teeth with All-on-4. The prosthetics are created similarly to traditional dentures; however, dental implant posts are surgically placed into the jawbone to permanently anchor them in place.
This treatment process can now be performed in just one day with the potential to last for a lifetime with the right after care. An average of 4 dental implant posts are surgically placed into the jawbone and connector pieces are used to connect the arch to the implant post.
When compared to traditional dentures, dental implants offer an increased biting force of over 70% while closing looking and feeling natural. To ensure their long-term success, it is best to practice proper oral hygiene, regular visits with your dentist, and avoid any factors that increase your risk for infection, such as smoking.
Get a Complete Smile Today
If you are ready to restore your confidence and quality of life, your dentist will help you decide which form of tooth replacement is right for you.
About Jonathan E. Mason
Dr. Jonathan E. Mason provides outstanding dental care to families in the area. Due to his advanced training and qualifications, he provides an array of specialized services, including tooth replacement solutions. If you have any questions about your options to regain a complete smile, contact our office today to schedule a consultation.