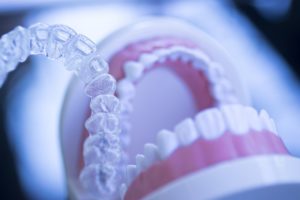 Orthodontic treatments are a huge responsibility, and depending on your lifestyle, some people find that they aren't actually able to commit to ClearCorrect until after they get their first set of aligners. If you're wondering about how long ClearCorrect treatment will take to straighten your teeth and how often you'll need to wear your aligners, then you've come to the right place. Read on to find out more about this advanced orthodontic treatment's timeline and whether it's a good fit for your lifestyle.
How Long Does the Overall Treatment Take?
Traditional braces are typically worn for an average of one to two years, but with the emergence of advanced orthodontic treatments like ClearCorrect, that treatment time has been slashed to anywhere from eight to 14 months. However, it's important to keep in mind that your unique timeline will be based on factors such as how severe your misalignment is and how many sets of clear braces you require in order to fix your orthodontic issues. You can find all of that out in your initial consultation.
Each set of aligners that you'll receive will be custom-fitted to your dental structure in order to shift all of your teeth at the same time, unlike braces. This will provide fast and effective results while preserving the health of your grin.
How Long Will You Need to Wear The Aligners For Daily?
To get the best results, it's recommended to wear your aligners for at least 22 hours a day. That means that the only times you'll be taking them out of your mouth is to eat, brush, and floss. When you do take them out, it's important to store them in their hard-protective case to prevent them from accidentally becoming lost or collecting germs or bacteria. After you're done eating, be sure to rinse them off and brush your teeth before you put them back in your mouth. This will prevent food debris from becoming trapped between your trays and your teeth, increasing your risk of developing a cavity, which could push back your treatment timeline.
How Frequently Will You Need to Visit Your Dentist During Treatment?
After you visit your dentist for an initial consultation and decide that ClearCorrect treatment is right for you, they'll develop your customized treatment timeline and let you know how frequently you'll need to switch your sets of aligners and visit their office for a progress check and to pick up your new sets. Typically, patients wear each set of trays for about two weeks and visit their dentist for a progress check every six to eight weeks. Once you get towards the end of your treatment, your dentist will discuss retainer options with you to help preserve your hard-earned results.
The best way to learn how long it will take you to undergo ClearCorrect treatment is to visit your dentist so they can take a look at the severity of your misalignment. It's important to keep in mind that all orthodontic treatments take time, but the end results are always well worth your effort!
About the Author
Dr. Jonathan Mason has nearly a decade of experience providing high-quality, smile-improving dental treatments to patients across the east coast. He regularly takes advanced education courses to stay up-to-date with the latest treatments and techniques that are being used in the dental world, like ClearCorrect. He enjoys providing patients with services that help improve their confidence as well as their oral health. For questions or to schedule a consultation for ClearCorrect, visit Mason Dental's website or call 802-362-1099.