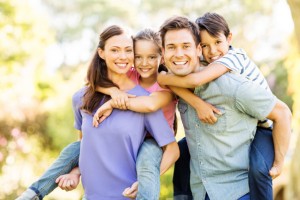 Let's face it: few people look forward to their next visit to the dentist. But at Dr. Mason's office, we firmly believe maintaining your oral health shouldn't be something to dread. That's why we take such care to create a peaceful, relaxed environment — for all of our patients. Keep reading to learn about the wonderful care you can find from your Manchester Center dentist, Dr. Mason, then schedule your appointment today!
Dr. Mason offers relaxing dentistry
From the soft music and warm towels after treatment, to the natural Vermont views that are the backdrop of our practice, we know you'll feel relaxed at Dr. Mason's office. And it's not only about your comfort — the latest, patient-friendly technology ensures you will receive the highest standard of care without having to worry about a thing. Why? Because we love seeing you smile.
Preventive care keeps your smile healthy
Prevention — it's the foundation of all good dentistry. We know it's far easier to keep problems from developing in the first place, and that's why we emphasize twice-annual checkups and cleanings for patients of all ages. Preventive fillings and sealants, nightguards and sports guards are all available for those who need a little extra preventive care, too.
Restorative dentistry gets your teeth back on track
When decay or infection get the best of one or more of your teeth, you'll feel better knowing Dr. Mason and his team are highly experienced in providing excellent restorative care. Services in this area of dentistry include:
Traditional crown and bridge
Root canals
Wisdom tooth extractions
Removable prosthetics (full or partial dentures)
Our state-of-the-art technology allows you to enjoy efficient, quality care. 3D digital impressions are faster, more comfortable and incredibly precise.
Cosmetic dentistry lets your healthy smile dazzle
Once we've got your teeth as healthy as can be, Dr. Mason and our team can help you beautify your smile with any number of cosmetic treatments. Whether it's a small improvement you'd like to make, or if you're looking for something a little more dramatic, we're sure we've got just what you need to make your smile say "wow."
Porcelain veneers
Take home whitening
Tooth-colored fillings
All-ceramic restorations
Emergency dentistry solves problems fast
The next time an urgent dental situation takes you by surprise, don't wait — call us, the emergency dentist in Manchester Center, immediately. We'll work to get you a same day appointment for quick treatment.
Schedule your appointment today!
If you're tired of busy, cold dental offices that rush you in and out, why don't you try something different this year? You can benefit from calm, compassionate care with the family dentist Manchester Center trusts.