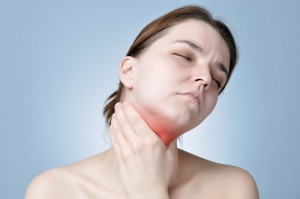 Despite the many advances against oral cancer in recent decades, the statistics about this disease leave many dentists, health professionals, and patients discouraged and vexed. More than 60 percent of cases are diagnosed in the latest stages, and the 5-year survival rate is a disappointing 43%. The mind-blowing part is that if you are diagnosed at an early stage, the survival rate at least 83%!
So why are patients waiting so long to be diagnosed? There may be many different contributing factors, but one of the main ones is a lack of awareness. April is Oral Cancer Awareness month and your Manchester dentist wants you to know if you're putting yourself at risk, the signs and symptoms, and that our dental office is here to complete oral cancer screenings for our patients.
Is your oral health at risk?
What determines who gets oral cancer? When it comes down to the realities of life, everyone is at risk for oral cancer. But, it's important to be aware of your personal risk and take steps to lessen it. Around 91% of all diagnoses are linked to the lifestyle you choose to indulge in.  By altering our lifestyle choices by keeping our health in mind, we can cut the chances of developing oral cancer.
Eliminate your tobacco use. Tobacco accounts for 2 out of every 3 oral cancer cases. This doesn't matter if you smoke it or chew it, it's still deteriorating your overall health. You could also be exposing your loved ones to second-hand smoke, increasing their chances of developing cancer.
X-Out Alcohol abuse. Some alcoholic beverages have benefits like red wine for your heart, but everything needs to be indulged in moderation. Your chances of developing oral cancer are increased by a third if you abuse your alcohol intake.
Mixed Consumers are high-risk patients. If you are a mixed consumer, meaning you smoke and drink excessively, you are increasing your risk for oral cancer by up to 30 times!
Keep your immune system strong. By preventing yourself from other diseases that attack your immune system like HIV/AIDS, HPV, and herpes, you could be decreasing your chances of developing oral cancer.
What are the signs of oral cancer?
Most of the time, the earliest signs of oral cancer are mistaken for other problems, such as a painful toothache or lingering cold. If you're battling consistent abnormalities for weeks at a time, consider visiting our office for an oral cancer screening. Dr. Mason will be able to spot the signs and symptoms early on that you may not notice. Some of the telltale signs of oral cancer include:
Persistent mouth sores
Continuous mouth pain
Lumps on your cheek
White or red patches on your gums
A sore throat that lasts for weeks
Difficulty swallowing or chewing
Difficulty moving your tongue or jaw
Numbness in your mouth
Loose teeth
Change in voice
Weight loss
Chronic bad breath
When's the last time you had an oral cancer screening?
As you read the list of symptoms, did a lump in your throat start to grow? Let's hope not! But, if you related to any of the signs of oral cancer, please visit our office as soon as possible. Dr. Mason believes in expressing the important of awareness in April to make patients aware so they can take action! Our team takes this threat seriously. We can provide the oral cancer screenings you need to stay on top of your health. Contact our Manchester office today to be proactive in your dental and overall health.