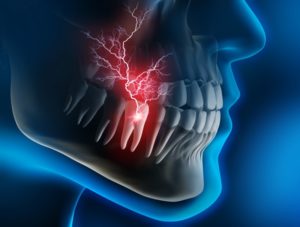 There's nothing better than ice cream on a hot summer day. A few scoops of this sweet, sugary goodness is sometimes all you need to beat the heat, but what happens when you go to take a bite and it feels as if someone stuck an ice pick into your tooth? Suddenly, that ice cream doesn't seem like such a good idea. Tooth sensitivity is just one of the many signs you might need a root canal in Manchester. Find out some of the other ways you can tell if this procedure is in your future.
Tooth Sensitivity
When drinking hot coffee or sipping on iced tea, if you notice an intense pain penetrating one particular tooth, you are experiencing tooth sensitivity. This occurs when a tooth is infected, and your blood vessels or nerve endings might be the reason behind the sharp pain.
It can also be that when you place too much pressure on a certain tooth, there is a damaged root that cannot heal on its own. In either of these situations, a root canal will be necessary to fix the problem.
Severe Decay
Are you guilty of poor oral hygiene habits? When decay has a chance to penetrate and enter the inner layers of your tooth, the infection will spread to the root and nerve. The only way to remedy this problem is with a root canal. A customized crown will be created to fit snugly over your natural tooth, protecting it from further damage or decay.
Swollen Gums
Apart from gum disease, swollen gums can also signal the need for a root canal. How so? If your gums are tender and painful, it is most likely due to inflammation. When this happens, different methods of treatment, such as gum disease therapy, can be used to try and eliminate the infection and reduce inflammation; however, if nothing else is successful, a root canal might be the only way to solve the problem.
Chipped or Cracked Tooth
If you've ever chomped down on ice or chewed on inanimate objects like pens or pencils, you are putting your teeth at risk for becoming chipped or cracked. Even hard foods or taking a hit to the face during a game of basketball can cause the same type of damage. Teeth that become chipped or cracked can not only create an unpleasant aesthetic appearance, but it can also expose the nerves of the tooth, resulting in an infection. If the infection enters your bloodstream, it can spread and lead to a necessary root canal.
Roots canals are a beneficial and common dentistry procedure. Unfortunately, many years of myths and misinformation have led people to believe this type of treatment is excruciatingly painful. What is true is that a root canal removes the infection, prevents it from reoccurring in the future, eliminates the pain you're in. So, don't be afraid if your dentist suggests you need one. Not only will you have better oral health, but you'll be free from the discomfort caused by your injured tooth.
About the Author
Dr. Jonathan Mason graduated from Hamilton College before attending the University of Connecticut School of Dental Medicine and earning his degree in 2006. He then went on to the VA Medical Center in Philadelphia, Pennsylvania, completing a one-year residency. Dr. Mason practiced alongside his father for 8 years in Bloomfield, Connecticut prior to relocating to Manchester. Now with his own practice, he is proud to offer his patients comprehensive services, eliminating the time spent driving for treatments such as root canal therapy. Dr. Mason can perform the procedure in-house, making it a much more convenient and comfortable experience for you. To find out more about our services, visit our website or call (802) 362-1099.