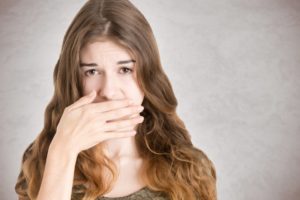 Situations like these do not happen often, which is exactly why you may not know what to do when it does. The moment you received your dental crown in Manchester, you were sure it would stay on for a very long time. It can be especially scary if you're on vacation or in an environment where you can't easily visit or even contact your dentist. At this point, you'll need to take matters into your own hands.
Thankfully, that won't be difficult once you finish reading this post from your dentist in Manchester. Take these steps to stay prepared during your next dental emergency.
Why Dental Crowns Fall Off
Crowns can fall out for a variety of reasons. Typically, it's because of a forced amount of trauma that loosened the crown, either from a recent injury or because of an extremely hard or chewy substance you were chewing on, such as candy. This can make it pop off very easily, especially if the damaged tooth underneath is severely decayed or fractured.
It can also come off due to the cement holding it place dissolving over the years. Once this occurs, you'll need to have a dentist recement it in place, assuming the crown is still functioning after coming loose.
When Your Dental Crown Comes Off
The first step you'll want to take is to find the crown itself. If you accidentally swallowed the crown, it will pass normally, so don't bother trying to make yourself sick to retrieve it. However, you will need to have it replaced. Once locating, use a toothbrush to gently clean the crown as well as your exposed tooth.
While your dentist in Manchester should be able to see you the same day or the very next day to replace your dental crown, you may not always be able to make it. If you can't, purchase an over-the-counter dental cream to temporarily cement the crown back on. You want to avoid exposing the damaged tooth for too long as it could catch bacteria or become more fractured if not treated by a dentist.
How to Prevent Future Crowns from Coming Off
Whether it's temporary or permanent, you'll want to prevent your dental crown in Manchester from ever falling out prematurely. To make them last, consider the following tips:
Always brush twice a day and floss once a day, making sure you reach the area where the crown sits. If tooth decay develops in that area, it's more likely to fall out.
See your dentist twice a year for exams and cleanings. This way, they can examine the crown and make sure it doesn't need resetting or replacement.
Avoid hard foods that can crack or unseat crowns from your tooth. This includes hard or extremely chewy candies, taffy, gummies, ice cubes, and even some bubble gums. If you must eat those foods, do so on the side of the mouth where the crown isn't.
When a dental emergency arises, don't panic! If you have more questions or are currently having a dental emergency, schedule an appointment with your dentist today for same-day treatment!
About the Author
Dr. Jonathan E. Mason graduated from the University of Connecticut to earn his dental degree and completed a one-year residency at the VA Medical Center in Philadelphia. He's trained in oral surgery, wisdom teeth extraction and many other dental treatments. To learn more about his dental crown treatments and practice, contact him at (802) 362-1099 or visit his website.