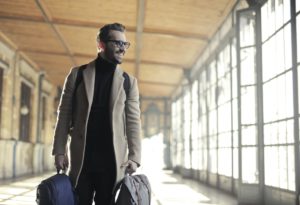 You have spent a lot of time and money planning the perfect vacation; however, you probably didn't factor a dental emergency into your travel plans. If you are like most people, you may never have expected to find yourself in this position, but 1 in 6 Americans has a dental emergency annually. Although there's never a good time to need an emergency dentist, an oral health issue while you are out of town can make a difficult situation even more stressful. You don't want to wait until you get back home to address the problem or you might lose your tooth. Instead, here's what you should do when experiencing a dental emergency while on vacation.
Handling Common Dental Emergencies
Dental emergencies can take many forms. No matter the issue, immediate dental attention is vital to prevent the problem from worsening. It is best to contact an emergency dentist right away and provide the appropriate first aid, depending on your situation:
Chipped/Fractured Tooth
A chipped or fractured tooth isn't something to ignore, even if the damage appears minor or you aren't in any pain. Rinse your mouth with saltwater to clean away any debris or bacteria. It will also reduce pain and inflammation until your appointment. Chew on the opposite side of your mouth and take an OTC pain reliever to avoid any discomfort.
Dislodged/Knocked-Out Tooth
If the tooth is still in the socket, push it back into position and bite on a piece of gauze to prevent it from moving. If the tooth has been fully displaced, hold it by the crown and rinse it with water before reinserting it into the socket.
Toothache
A toothache can be a symptom of a big problem, like an infection. Take an OTC pain reliever and apply a cold compress to the outside of your mouth to manage any discomfort. Ice will also reduce swelling to keep you comfortable.
Preventing Dental Emergencies
You can't always stop a dental emergency from occurring, but you can take several steps to ensure one doesn't interrupt your travel plans, including:
Schedule a cleaning and checkup before you leave to ensure there aren't any untreated dental problems lingering in your mouth.
Avoid hard foods that can break teeth, like nuts, candy, or jerky.
Wear an athletic mouthguard if you play sports.
Break any bad oral habits, like using your teeth to open bottle lids or chewing on your fingernails.
Even with the best prevention, accidents can happen. Contact a dentist right away for treatment. They'll provide the care you need to stop your pain and save your smile, so you can get back to enjoying your vacation.
About Dr. Jonathan E. Mason
Dr. Mason earned his dental degree from the University of Connecticut School of Dental Medicine and regularly continues his education in advanced services, like oral surgery. He can treat the most complex oral health issues, including dental emergencies. If you need a dentist in a hurry, contact our office today to request an appointment.